Why Boomerang Moving Boxes
We guarantee the best packing and moving experience, or your money back!
Until now, the only choice you had in moving boxes was cardboard. And cardboard. Some choice. But now the idea of using only cardboard boxes can go packing, because Boomerang Boxes are here.
Instead of flimsy, crushable cardboard boxes, plastic moving boxes are made of sturdy, industrial-strength plastic that's already shaped and lidded. Which means with Boomerang Boxes, there's no folding it into a box shape, no taping the bottom, the sides and the top.
Cardboard boxes, then, simply can't compare with the Plastic moving boxes, as the "There's No Comparison" chart below shows.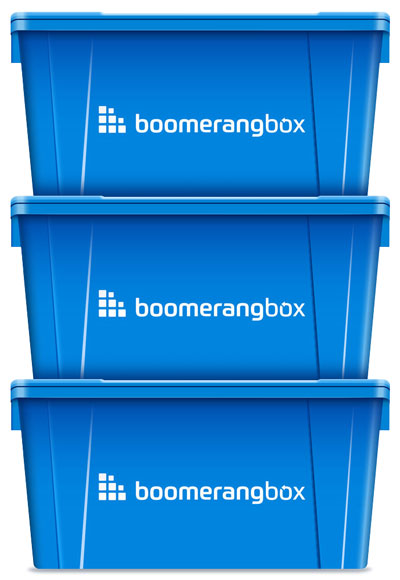 Here are a few undeniable reasons why you should hire moving boxes from now on:
More affordable than traditional cardboard boxes
Stackable and securable (can be stacked five boxes high)
Don't collapse when they get wet and can't be crushed
Recyclable and eco-friendly
Easily maneuverable from room to room with our lightweight dollies
Minimises fragile breakages and the stress of disposing of them.
Try plastic moving box hire for safe transportation and ultimate convenience! Our team offers wonderful service and exceptional products, all to make the moving process as quick and simple as possible.
Boomerang Boxes are simply the best advance in packing since moving began.
That's because everything about them – and we do mean every single thing – is better than cardboard boxes.
Another way Boomerang Boxes are much easier to use: Their low price.
Considering just how much easier, faster and more securely Boomerang Boxes make your packing, you might think that they must cost more to rent — maybe much more – than flimsy and labor intensive cardboard boxes cost you to buy.
Well, you can close the lid on that thought, too, because renting Boomerang Boxes cost less than buying old-fashioned cardboard boxes. In fact, Boomerang Boxes cost much less, see current pricing of all products here.
How can sturdy, stackable Boomerang Boxes actually cost less? Because they're reusable, so we can charge much less per use. Because cardboard boxes are sold only one time, they have to charge more.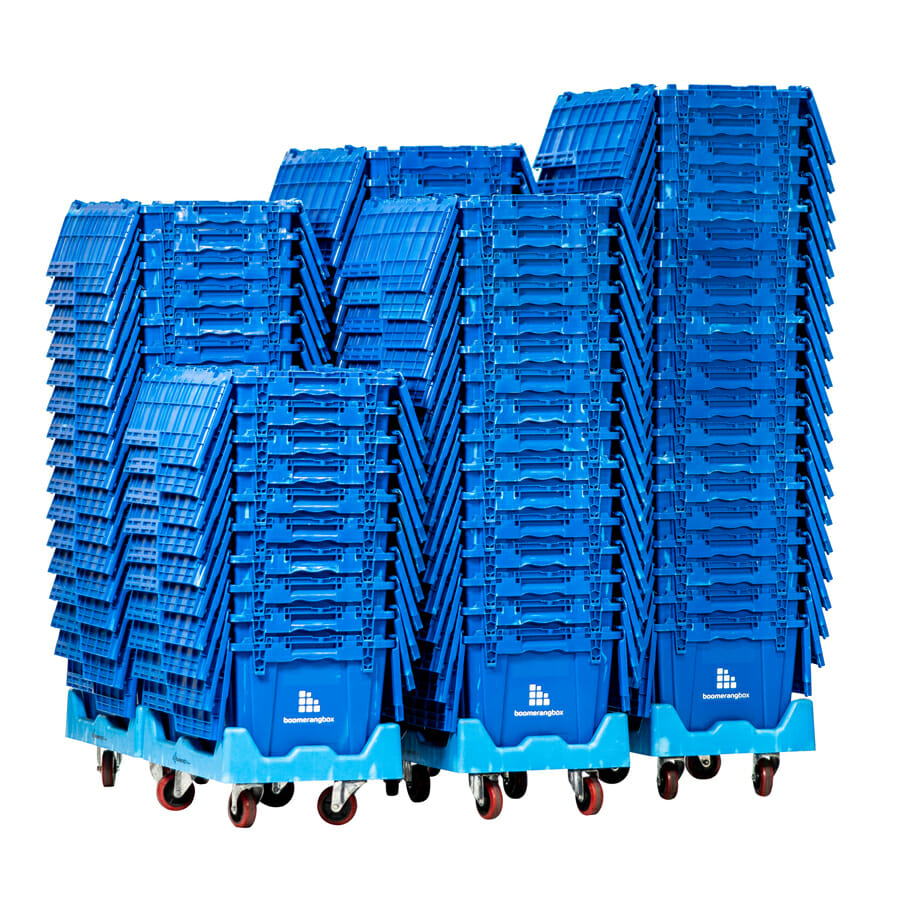 Order your Boomerang Boxes online or over the phone
Ready to make a move? Order your Boomerang Boxes and moving supplies online today! We have secure payment methods available, plus our team will be in touch to confirm your moving needs and dates.
Alternatively, contact us on 1300 972 176 to book your eco-friendly moving boxes over the phone. We can discuss your moving needs, figure out how many boxes you need for the move and provide competitive pricing to make moving more cost-effective.
Order online or contact us today!